There are different RF Explorer models, including Spectrum Analyzers, Signal Generators, Expansion Modules, IoT Modules and accessories.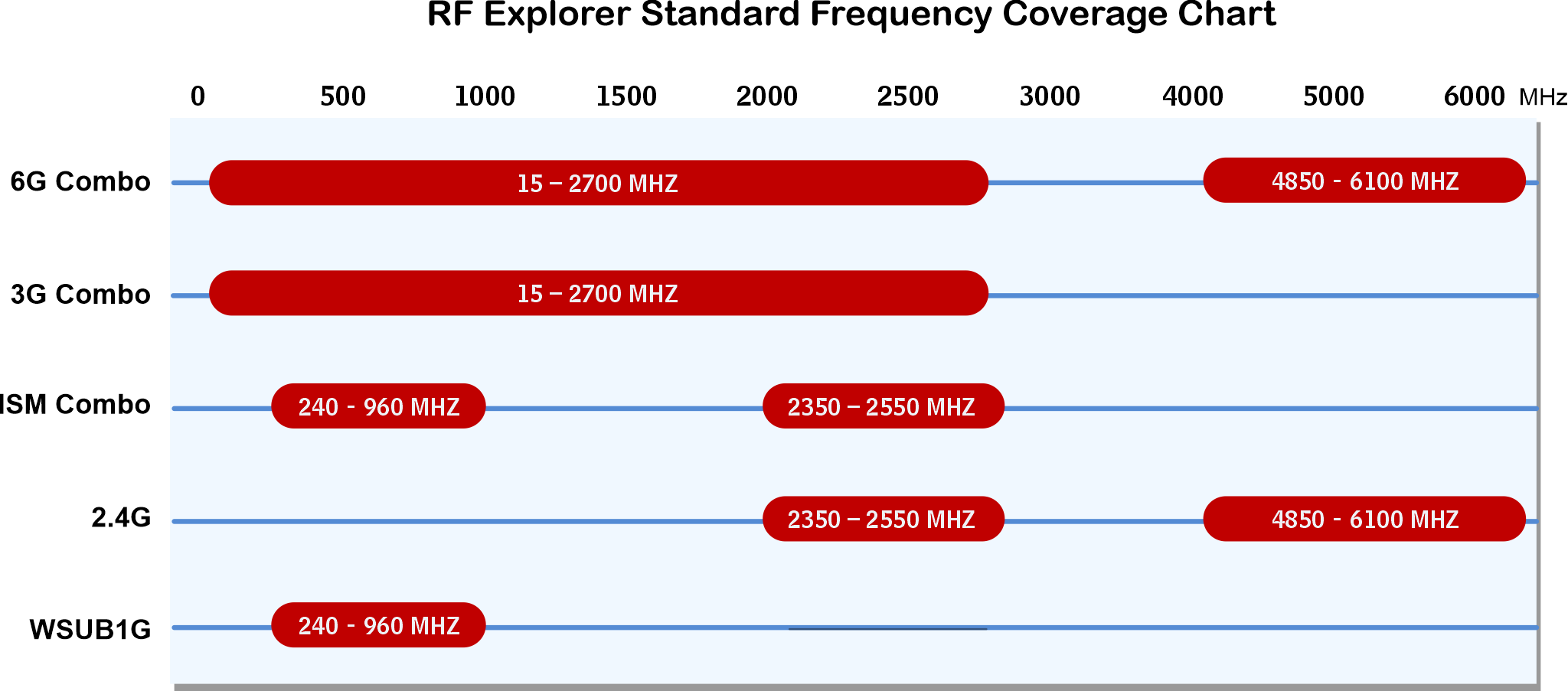 The RF Explorer Signal Generator is a powerful, wideband fully programmable RF signal generator. It is the perfect companion for Spectrum Analyzer product line.
As a standalone unit, the Signal Generator can generate CW and Sweep signals by selecting embedded menu options. When connected to a PC, it can be fully programmed with the RF Explorer for Windows software tool. Furthermore, the unit can work as a powerful Tracking Generator when used with RF Explorer Spectrum Analyzer connected to the same PC, offering full Scalar Network Analyzer (SNA) capabilities. The SNA feature allows full characterization of filters, amplifiers and any 2-port RF device.
Note: For more information on quote and technical details for MW5G and MWSUB3G modules please contact us
Compliance
All RF Explorer models are complaint with FCC as well as CE regulations.
All RF Explorer Wideband models have been certified under EN/IEC61236 and EN/IEC61000.
All RF Explorer models are RoHS compliant