Introducing new RF Explorer Signal Generator Combo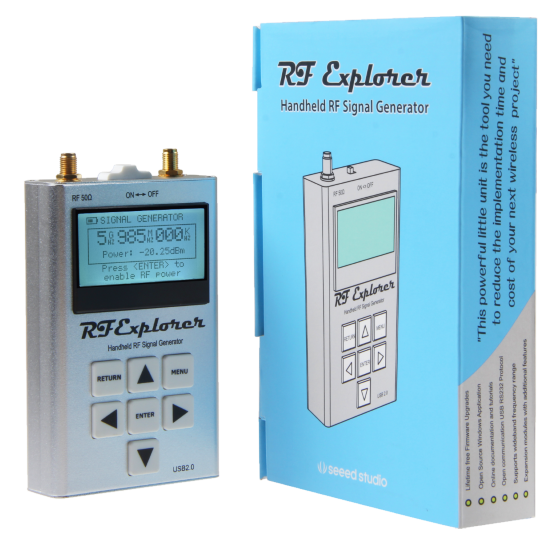 We are happy to introduce the new enhanced version of the RF Explorer Signal Generator.
The new model includes an internal expansion board to enable three major requests from advanced customers:
Frequency range now starts at 100KHz and covers up to 6GHz, compared to the baseline generator starts at 23.4MHz.
Output power range is no longer limited to 8 discrete levels, it can provide calibrated output with 0.25dB steps in range of -40 to +10dBm. Uncalibrated power output can go from -60 to +15dBm (a future firmware upgrade will allow up to +18dBm in certain frequencies)
Output signal is now strongly filtered for harmonics wideband. See a comparative example below at 25MHz as a good reference of the new harmonic filter in action in the time domain, measured with an oscilloscope.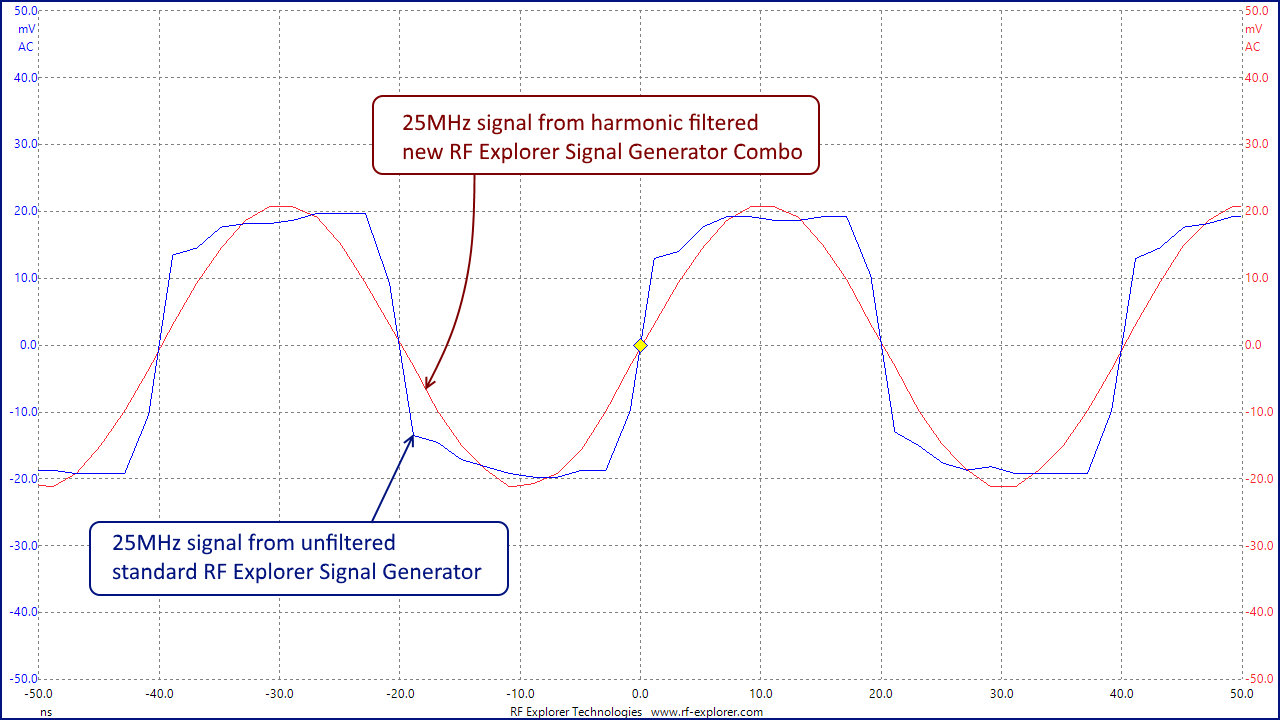 The same improvement in the frequency domain shows the original signal output from the baseline RF Explorer Signal Generator and the output from the new Combo model.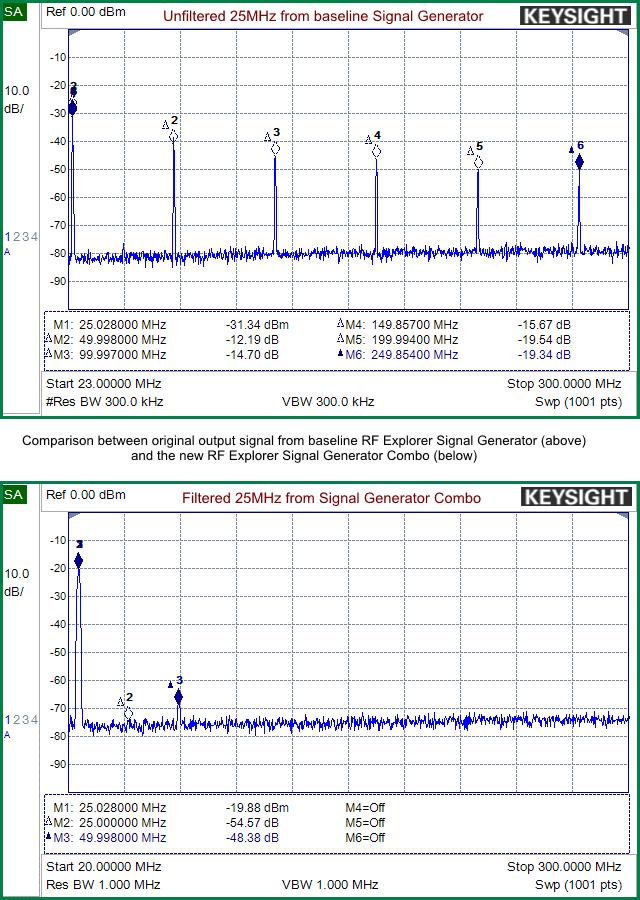 This new and improved functionality can be added to any existing RF Explorer Signal Generator by simply plugin a RF Explorer Signal Generator Expansion board on it. A challenging design which took over 2 years of multiple refinements to find the best approach to deliver this wideband filtering capabilities at this cost and size.
For additional details:
RF Explorer Signal Generator Combo - specifications and datasheet
RF Explorer Signal Generator user manual - it includes new detailed sections for fine amplitude control, harmonic filtering and enhanced capabilities
Where to order:
Additional options for ordering from local distributors will be available in the next few days.