RF Explorer WSUB1G PLUS : 50KHz – 960MHz
The new Handheld Spectrum Analyzer covers frequencies starting at 50 KHz, a long term request by HAM operators, EMC technicians and RFID diagnosis.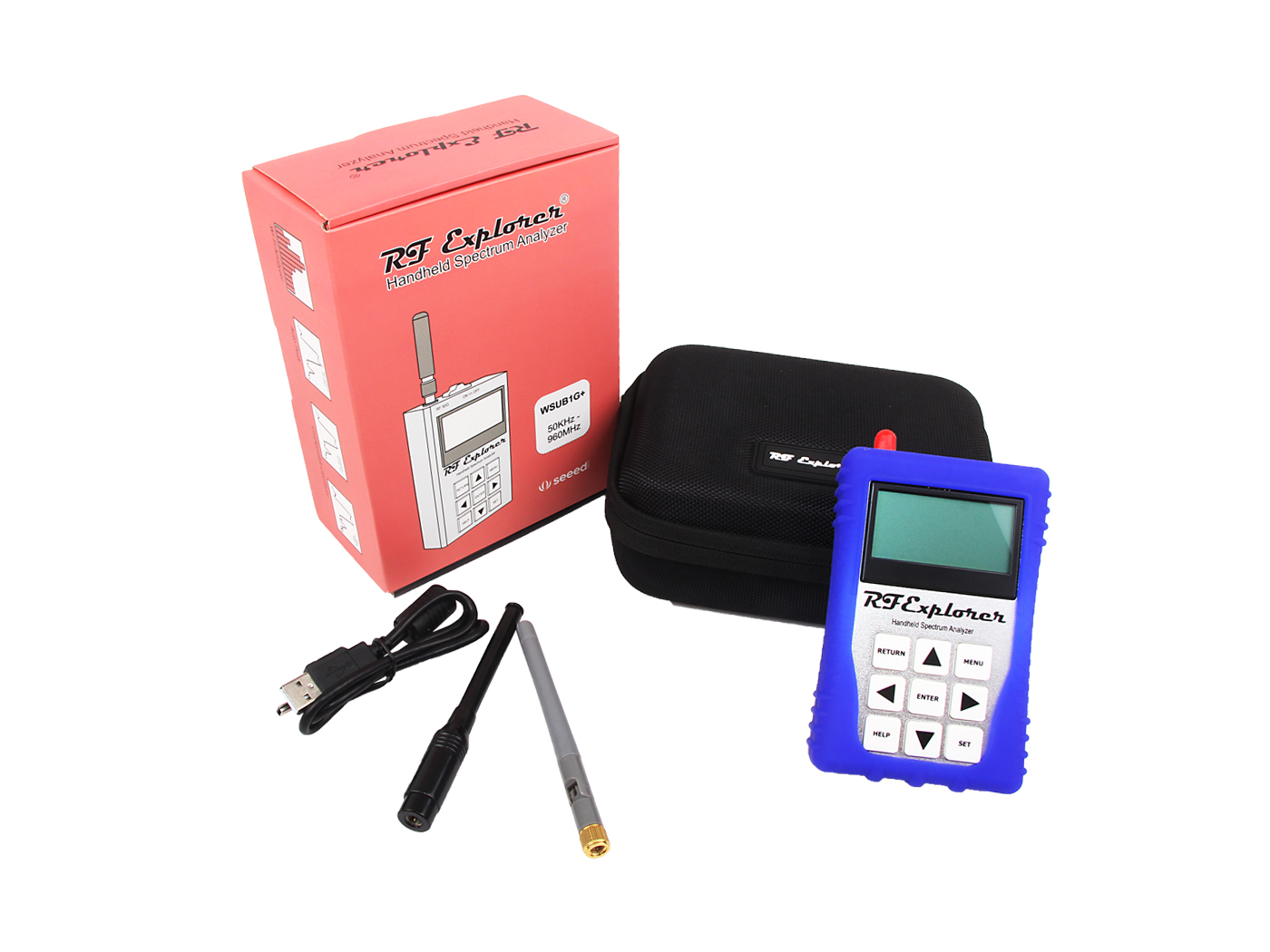 The new PLUS model not only comes with extended range when compared to the standard WSUB1G model, it also add these many additional extras:
Internal selectable LNA preamplifier: this provide extra sensitivity when required
Internal selectable 30dB Attenuator: enables direct measurement of stronger input signals
New SET button to enable quick recovery of configuration presets with a two button clicks
New HELP button with context sensitive help on any screen
Included NA-773 telescopic and UHF Rubber Duck antennas
High quality ferrite-bead USB cable
Protective silicone shield already assembled
Included extra wide EVA case with plenty of room for all accessories you may need to carry on together with the analyzer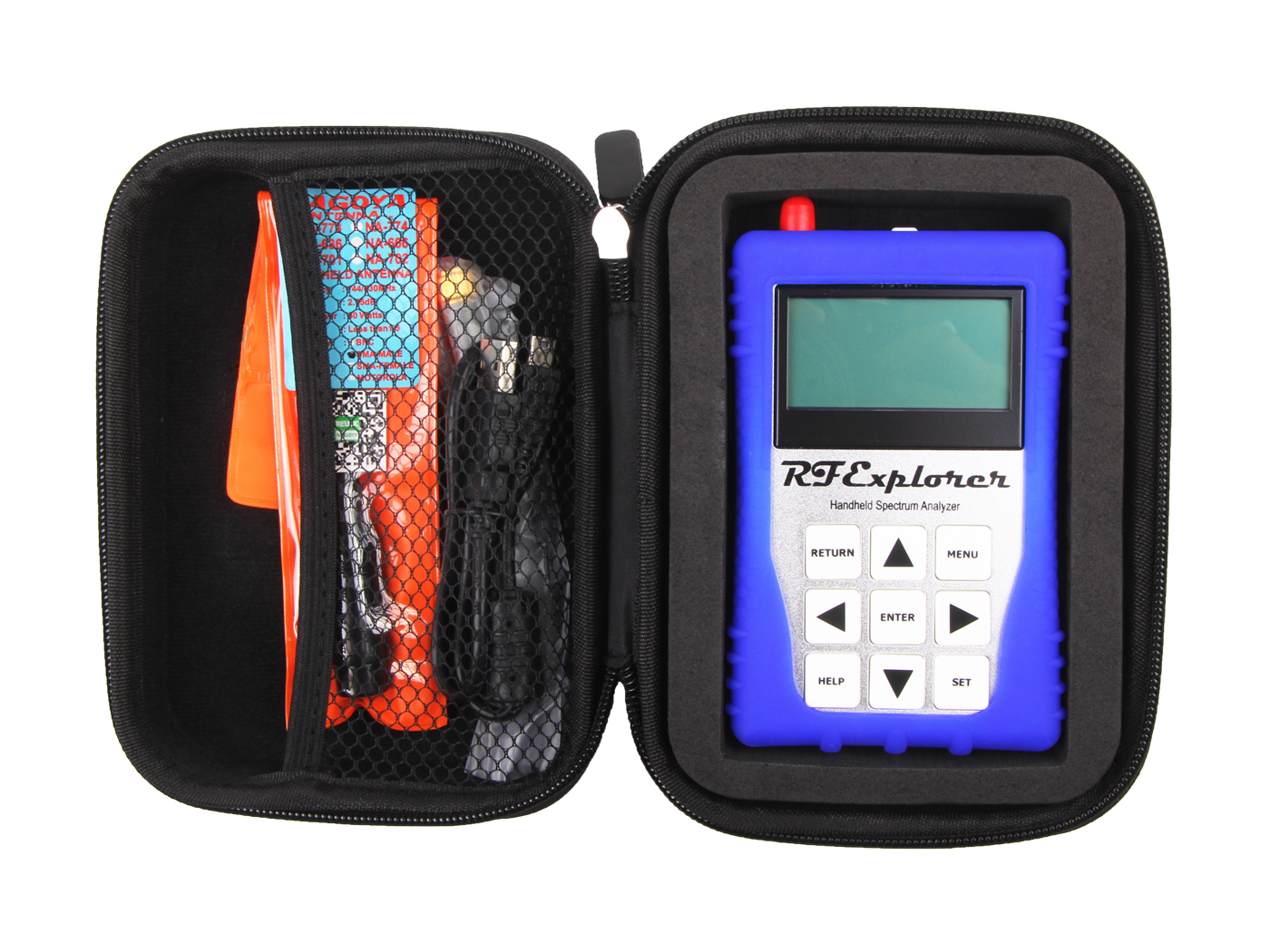 The model is available for purchase on selected distributors:
Over the next few weeks should be available in all distribution channels. Get the full list here.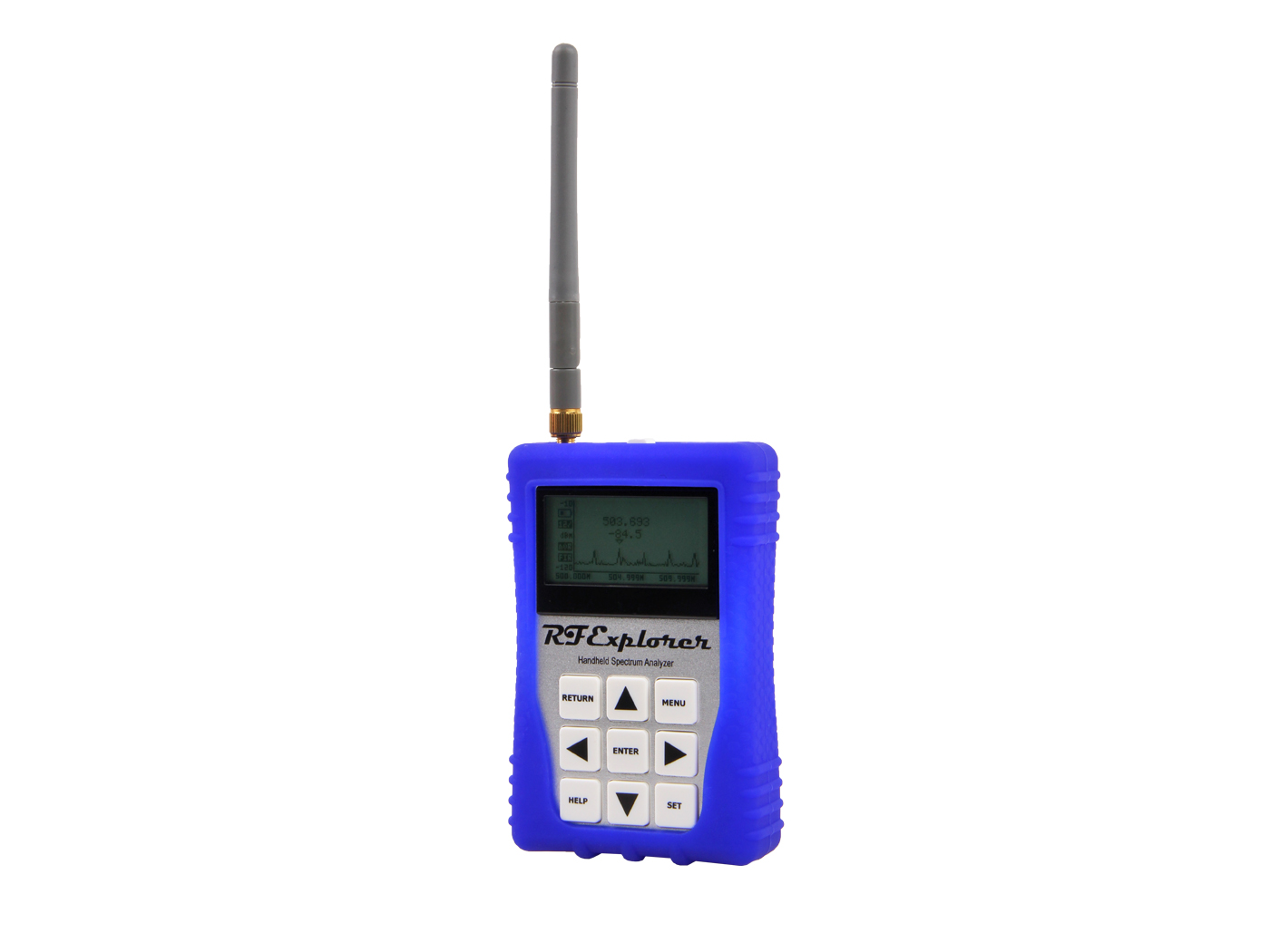 Important note: For existing customers using RF Explorer models WSUB1G, 3G Combo, 6G Combo and ISM Combo, there will be a way to cover 50Khz frequency range using RF Explorer Upconverter - an external device we are releasing in just a few weeks. Stay tuned.