Software update available
The new RF Explorer for Windows v1.12.1601.5 is available for download and includes very useful enhancements: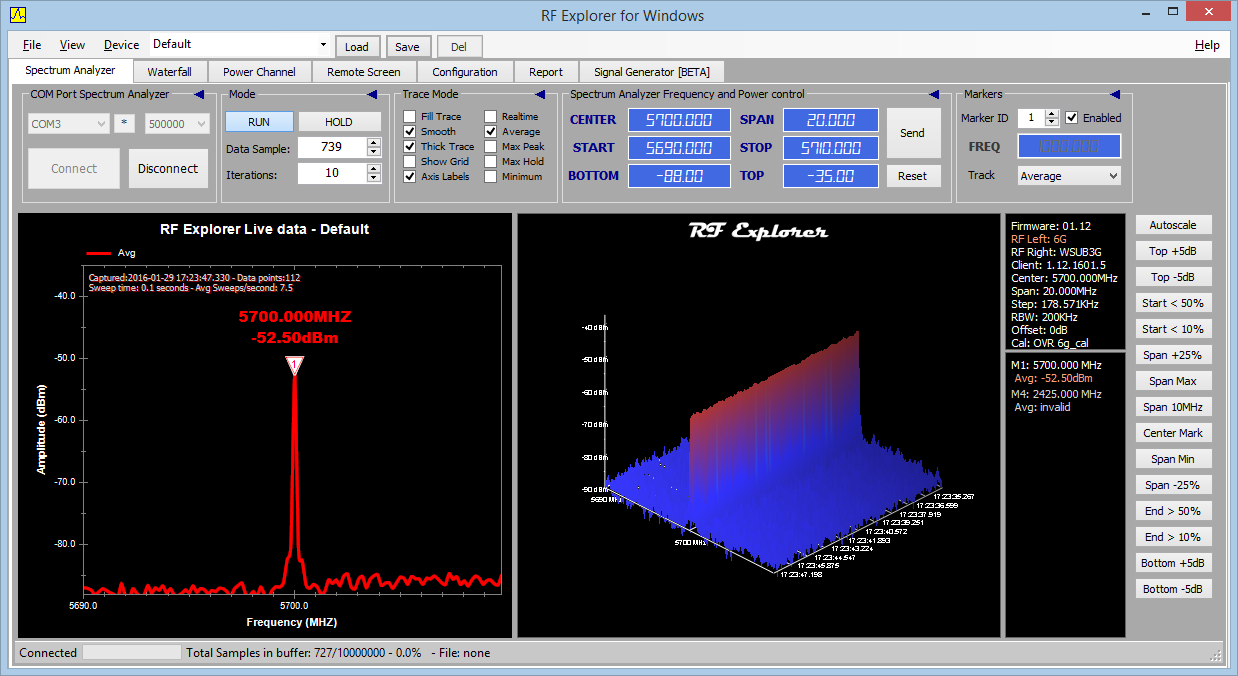 Tool Group for markers, easier and more convenient to use than menu. It has never been easier to place the marker you need!
Tool Group for visual options such as trace thickness or grid
Enhanced 3D Waterfall to support extended data resolution
Several bug fixes

This new version is fully tested and recommended for all users. For more details please check RF Explorer for Windows Release Notes
A new firmware version is also available for Signal Generator and Spectrum Analyzer:
Spectrum Analyzer firmware v1.12 Beta 26: fixes a problem where amplitude change from RF Explorer for Windows may be ignored sometimes
Signal Generator firmware v1.12 Beta 15: adds accurate power levels reading on screen. This is direct read from internal factory calibration tables stored in the device.
User manuals are also updated to cover new functionality available in firmware v1.12: