RF Explorer Touch - User Manual - Application Presets
Page 12 of 15
Presets
Presets are predefined configuration stored by name in the application to easily recall commonly used setups. Parameters persisted are frequency, amplitude, enabled traces and markers.
Note: For handheld models, these presets in the application are not the same presets as can be defined inside the device. A future version will include and help to coordinate both kinds: application and device presets.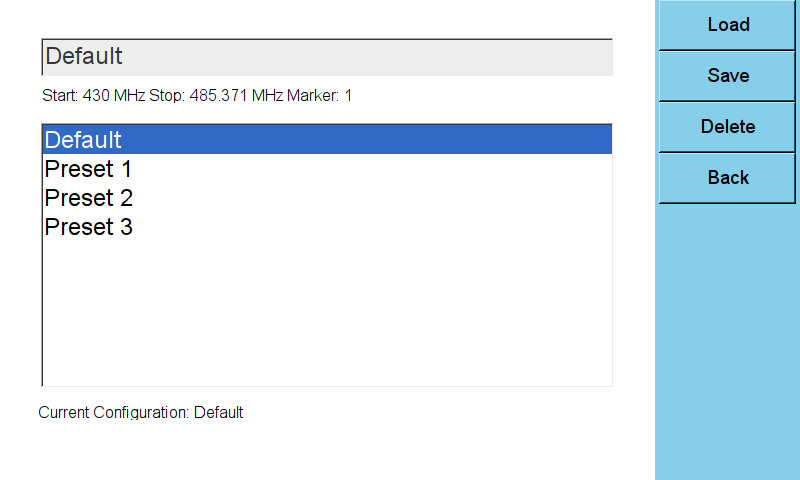 Load
Action option to load stored preset values into current configuration.
Note: Load Presets only will be effective while device is capturing data, not when a file has been loaded.
Save
Action option to save current configuration into the selected preset. This option cannot be undone, care should be taken to not overwrite another valid preset.
Delete
Remove selected preset configuration. "Default" preset cannot be deleted.
Back
Return to main menu and current visual mode (Such as Spectrum Analyzer).
How to create a new preset
Set device configuration to store as frequency, amplitude, traces and markers.
Go to "Presets" menu.
Click on edit box and type a name for this preset.
Click on [Save]