RF Explorer Touch - User Manual - Software Upgrade
Page 8 of 15
Software and Firmware Upgrade
RF Explorer Touch software check every time it is started if a new software version is available to upgrade from our online secure server. If a software upgrade is available, label "Update Available" will display on Spectrum Analyzer graph or the first time CONFIG menu is clicked.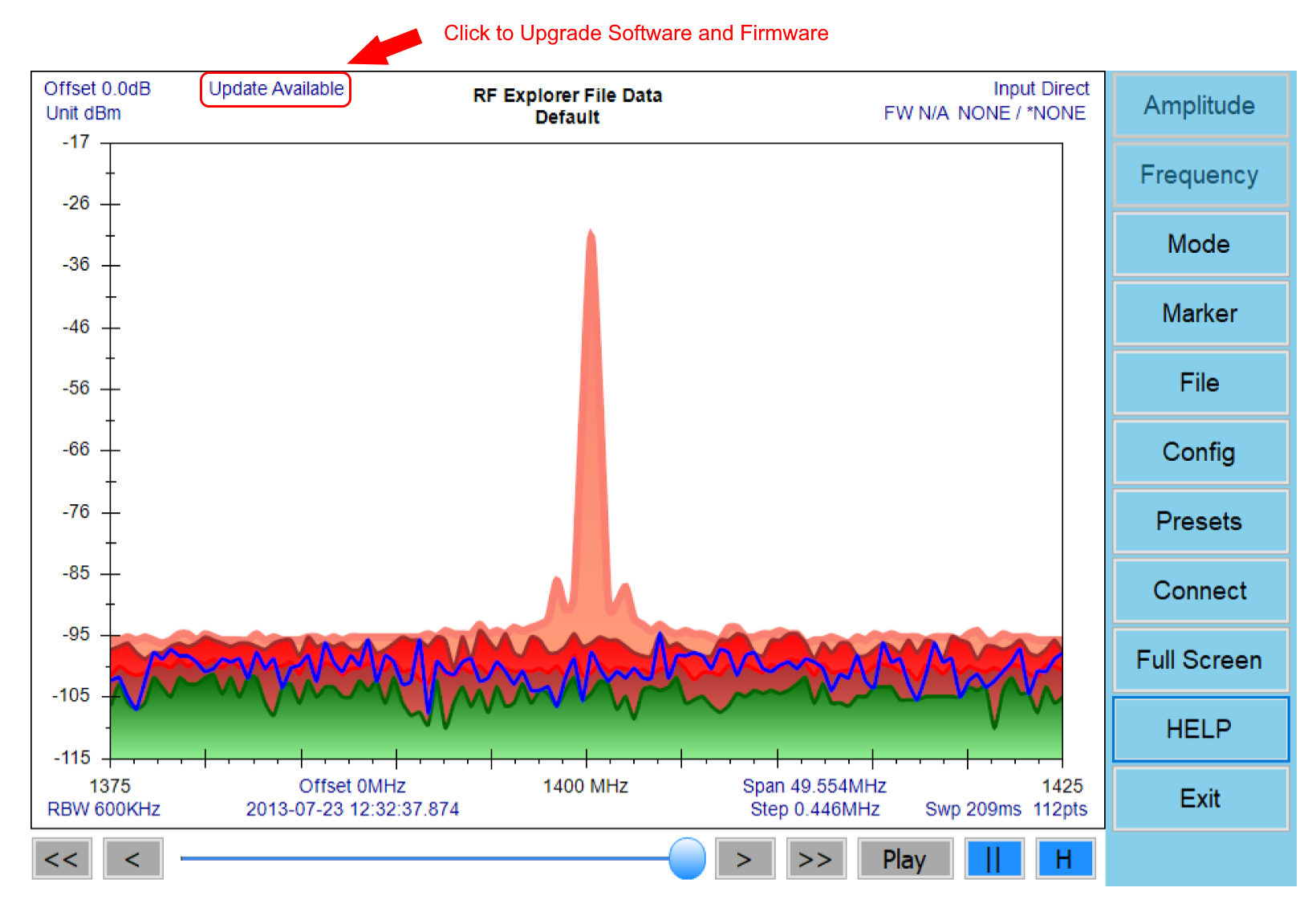 To upgrade your current software version:
Click on "Update Available" label.
Information will display on screen. Note it may be software or firmware related depending on what is identified as an available upgrade.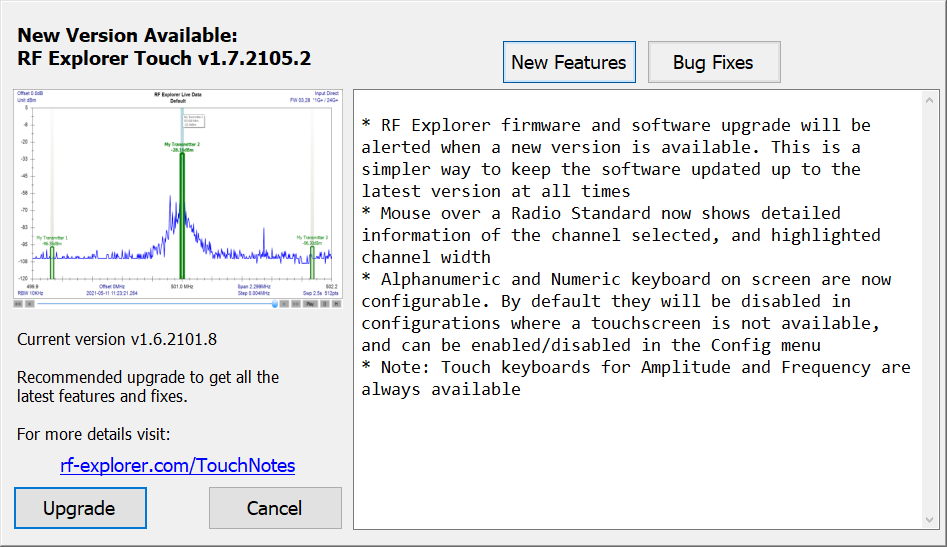 To proceed click on [Upgrade] button, or use [Cancel] to delay for a later time
RF Explorer software will close and the new version will download and install. In Windows platforms this is automatic process, whereas in Linux the new version is downloaded at ~/Downloads/RFETouchSetup and requires user to replace manually.
To upgrade your firmware version:
Click on "Update Available" label.
If the software detects an outdated firmware, the "Update Available" action will show information for the new firmware. This only works when a RF Explorer device is connected to USB and active.
To proceed click on [Upgrade] button, or use [Cancel] to delay for a later time
RF Explorer software will close and a Firmware Upload tool will be automatically downloaded. In Windows, the tool will run automatically, whereas in Linux the new version is downloaded at ~/Downloads subfolders and requires user to run manually.
The process to upgrade firmware is easy to follow please check www.rf-explorer.com/upgrade for more details