RF Explorer custom stand - holder
A common request from users is how to connect the USB cable at the bottom while operating it from a PC, unfortunately we did not find any commerically available holder for cell phones or tablets that can safely hold RF Explorer at the same time the USB cable is connected.
We are now offering a custom designed, high quality acrylic laser cut stand for RF Explorer, with plenty of room to connect the USB cable from behind, lateral or front locations.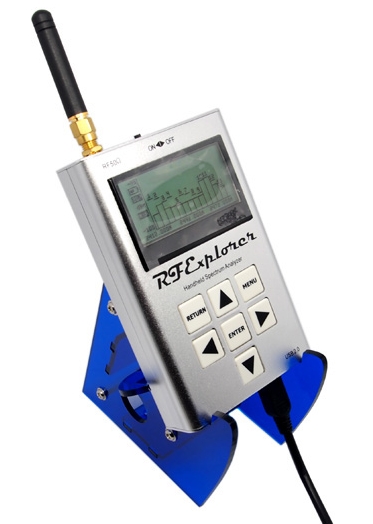 A pre-holed support at the bottom allows optionally securing the stand onto a bench for permanent position, convenient for faires, professional desks, etc and it is also suitable to attach it to a tripod at the field.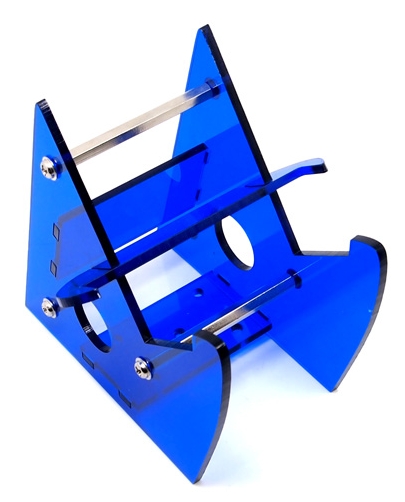 It is available from SeeedStudio for only $9.5.