RF Explorer with support up to 6.1GHz, in two different models, is now available for pre-order.
RF Explorer 6G: This is a standard main unit, one-port RF Explorer with 4850-6100MHz (4.85-6.1GHz) support, covering the most demanding 5.8GHz with excellent sensitivity. This model accepts an Expansion Module of your choice (such as RFEMWSUB3G or RFEM24G) for extra frequency coverage.
RF Explorer 6G Combo: This is the same as a RF Explorer 6G RFEMWSUB3G, being a two port RF Explorer with 15-2700MHz 4850-6100MHz coverage. This is the most advanced RF Explorer yet.
You can get more details on specifications at Models Map page.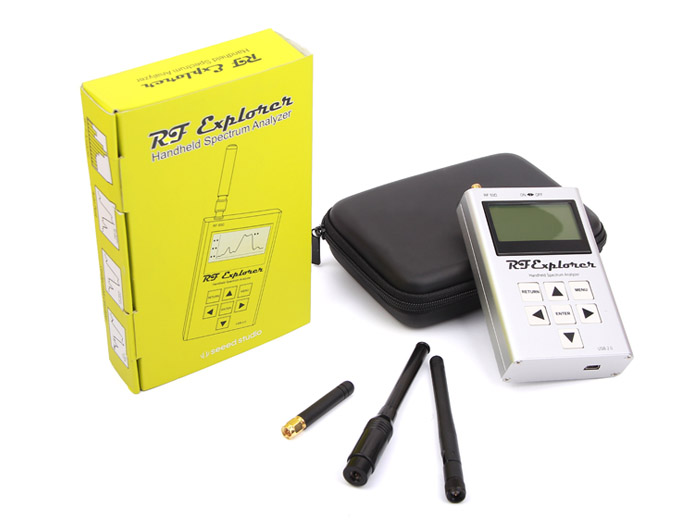 In order to help upgrade units from older models into 6GHz, we are offering a $35 discount till January 20th. Please visit this Q&A page here specific for 6G models that can help you decide which model is best for you, and how to efficiently upgrade a unit you already have (such as 3G Combo) into a 6GHz capable unit.
Pre-order period starts today at SeeedStudio and other distributors. Please check the distributor more convenient to you for details on expected shipping date. We will keep updating this news page with every update in the production process.