RF Explorer RackPRO by RFVenue
RF Venue's new 1-RU platform makes analyzing and monitoring spectrum easier, more practical, and more affordable.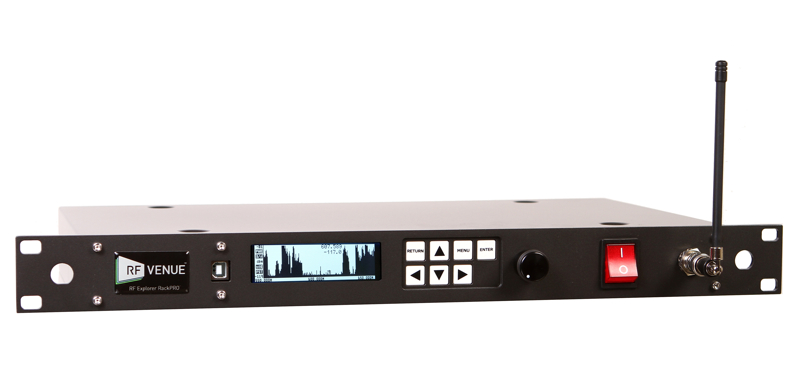 We are happy to welcome a new member to the RF Explorer family: RF Explorer RackPRO developed by our Boston based wireless partner RF Venue.
RF Explorer RackPRO is a spectrum analysis and monitoring system that lets you see wireless microphone and IEM frequencies inside your venue.
How is the RackPRO different from other analyzers? Well, it's housed in an industry standard 19" form factor, for easy integration with existing live and installed cases, racks, and equipment closets.
It can be operated either from the onboard LCD screen and touchpad, or from a computer or laptop through a USB cable.
And the included Clear Waves software for Windows lets you visualize spectrum in detail, label and monitor transmitter frequencies, and instantly calculate sets of intermodulation free frequencies that can be exported to multiple formats, including those compatible with Shure Wireless Workbench and IAS.
Best of all that RF Venue is releasing a Mac OSX spectrum management application this June, so users of Mac computers will finally have access to the RF tools they need.
For more details, ordering info and official press release and product description please visit RF Venue website.