RF Explorer for Windows - new version v1.11 available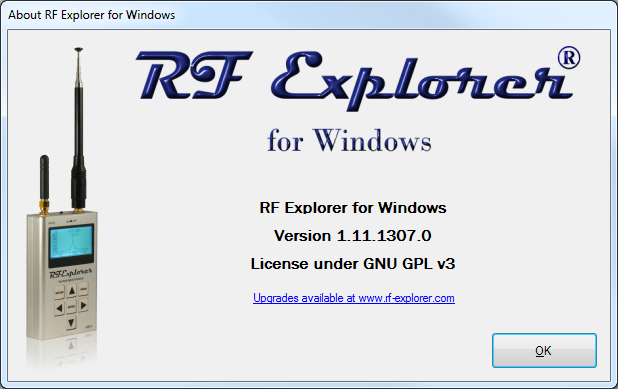 This is a major update available with lot of new functionality, enhancements and fixes. The new version is available in the download area,
Among other things, it includes full compatibility with firmware v1.11, timestamp on screen and data files, Max Hold mode, remote selection of active RF module in the device, an improved Remote Screen dump, on-screen representation of the connected device, and a large etc. Please read the full list of features in the release notes document.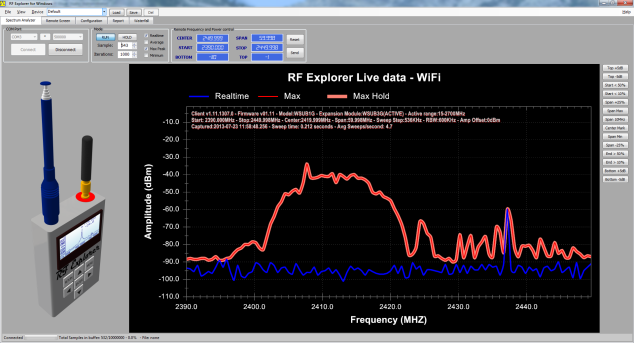 We want to thank all RF Explorer users who really help us to improve the software with useful feedback, but also by spreading the voice about this little device and being behind every order which is the foundation of all these enhanced features and many more that are coming.