RF Explorer improves DSP and processing speed
RF Explorer firmware v1.11 final version is available.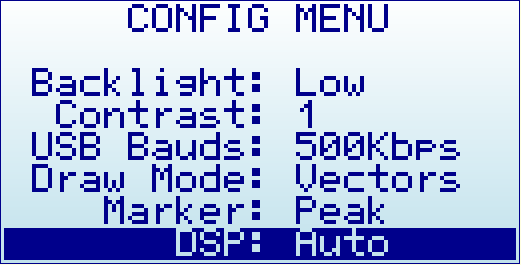 A new, much improved DSP algorithm is included for WSUB3G and 3G Combo models. With the new DSP the 3G unit can properly detect rapid change signals such as WiFi and Bluetooth while at the same time filtering all spurs. Even better, the new DSP Auto makes it transparent for the user to work with the best possible filtering-fast algorithm combination everytime.
We also upgraded a lot of sensitive code to low level Assembly to make it more responsive when lengthy operations are taking place when large 300-600MHz spans and calculator settings are active, in all models.
More details available on the Release Notes document.
This release includes also a significant amplitude accuracy improvement for WSUB3G and 3G Combo model, as well as bug fixing. You can get it from the download area.
As usual, this new feature comes free of cost; all you need to do is upgrade the firmware of your unit, following these simple steps: Firmware upgrade.