RF Explorer extended span up to 600MHz
After a significant development to improve firmware algorithm, we can offer now a frequency extension of up to 600MHz on a single screen, both in the RF Explorer device as well as on the Windows application. In this way, users in need of a larger, wide area coverage can detect frequency activity of a significant wider spectrum area than before.
A sample screen with a 600MHz spectrum span looks in the RF Explorer for Windows just like this, tuned with a test signal at 1400MHz: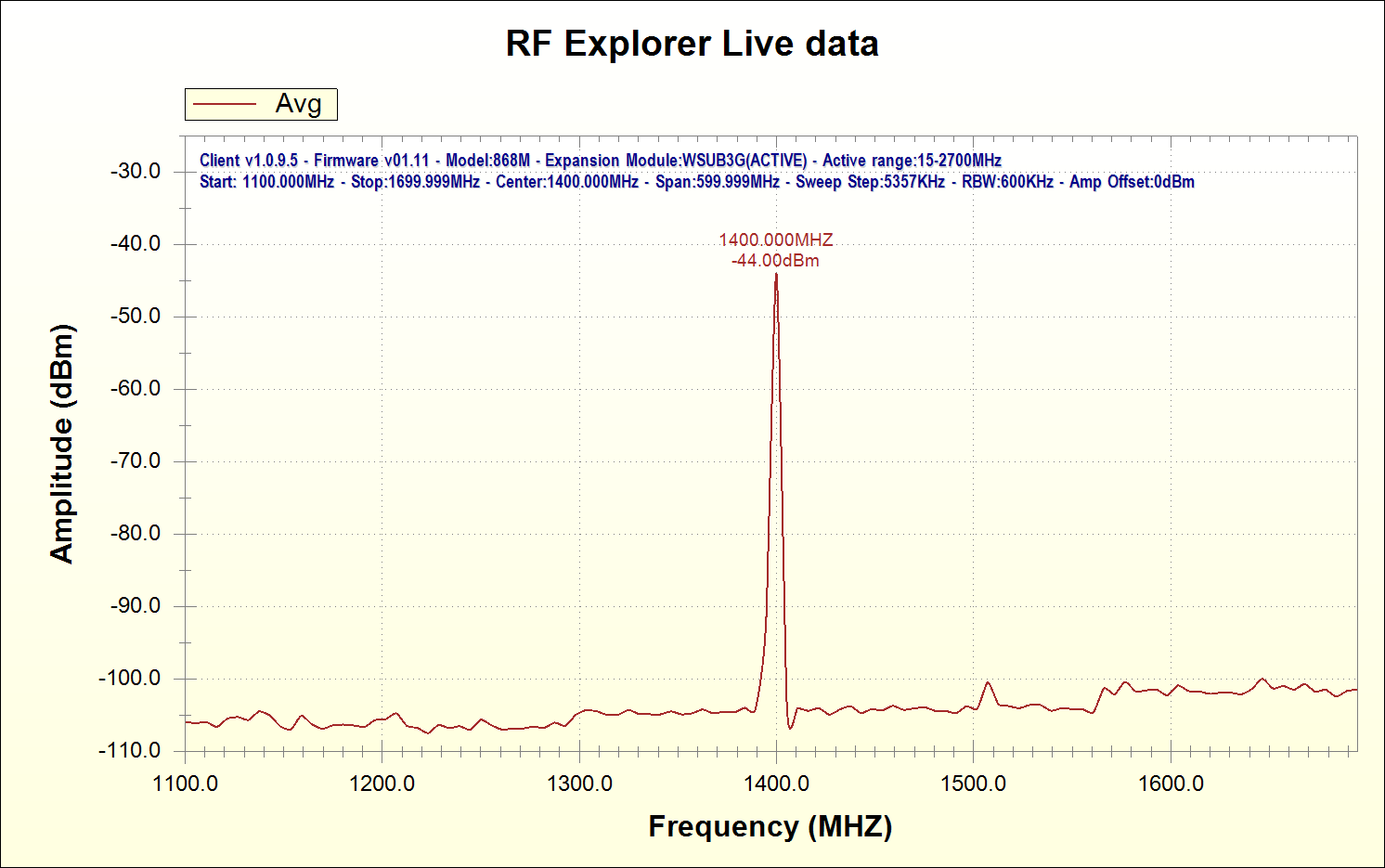 (Click on the image for a larger view)
More details available on the Release Notes document.
This release includes also a significant amplitude accuracy improvement for WSUB3G and 3G Combo model, as well as bug fixing. You can get it from the download area.
As usual, this new feature comes for free, all you need to do is upgrade the firmware of your unit, following these simple steps: Firmware upgrade.