The latest firmware version v1.09 Beta 05 available includes a number of nice features, and is the upgrade you will need to use the upcoming wideband WSUB3G model for 15 to 2700Mhz coverage.
See a picture of the new Windows Client working with the WSUB3G model in the commercial 88-108MHz FM radio.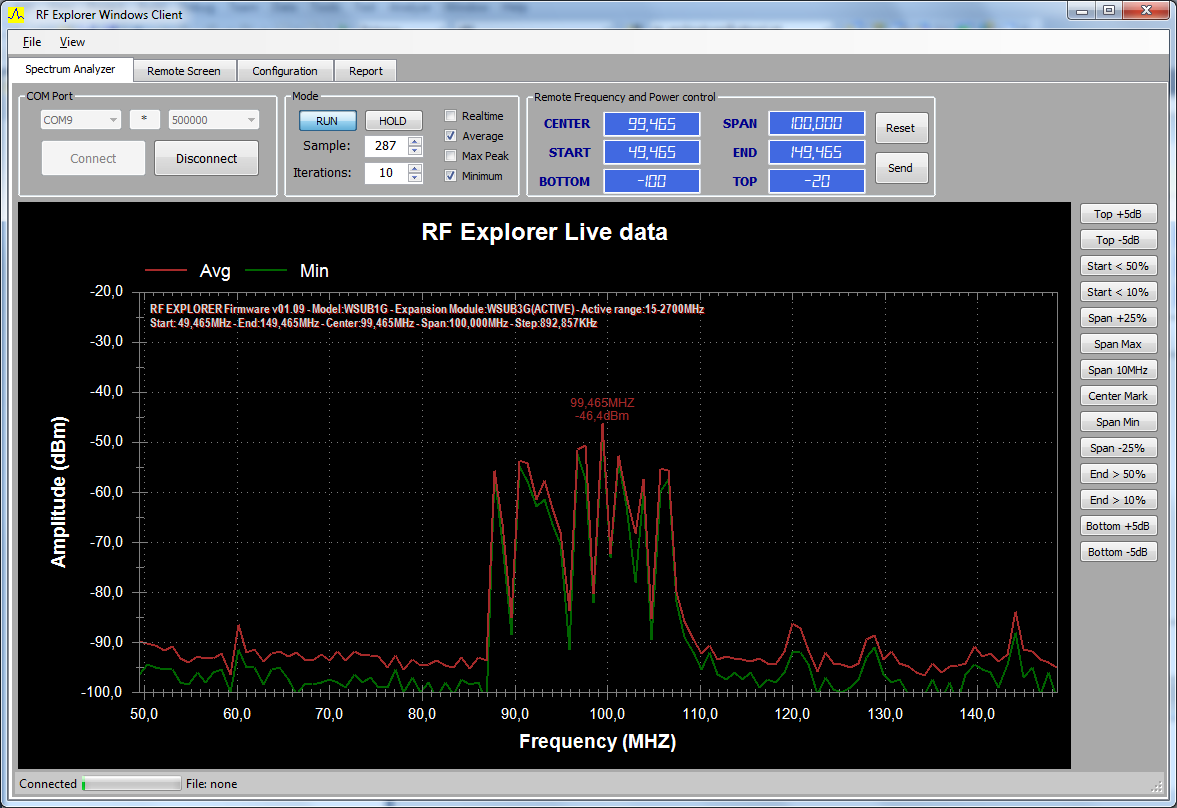 (Click on the image for a larger view)
Please check release notes for RF Explorer firmware here.
Firmware and PC Client are available for free in our download page.
Simple instructions to upgrade firmware are available in this article.
Please check release notes for Windows GUI here.