You can't miss the latest magazine PC Pro / March 2013 issue, where Paul Ockenden summarizes in a nice article the technical challenges we face in modern wireless world.
He explores the increasing complexity as we move up in the frequency spectrum to allocate more and more traffic. It is a great introduction for any newcomer who wants to get a global idea of what the different radio bands do in practical terms.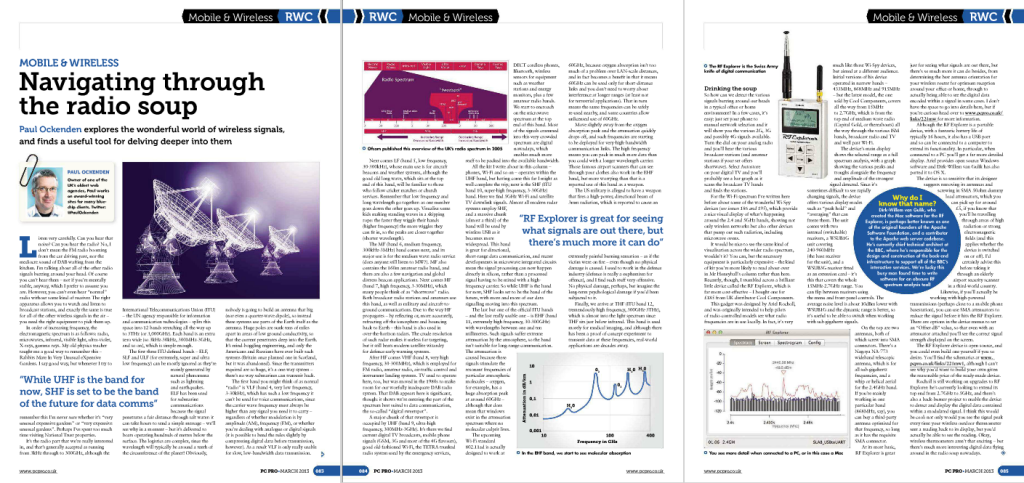 To close the circle, the article includes a detailed description of the different RF Explorer models, and how you can use this device to detect signals in the radio spectrum. Or, to paraphrase his words, a tool that will help you on "drinking the radio soup".
An online version of the article is available on Paul's blog here.