RF Explorer Touch for Raspberry Pi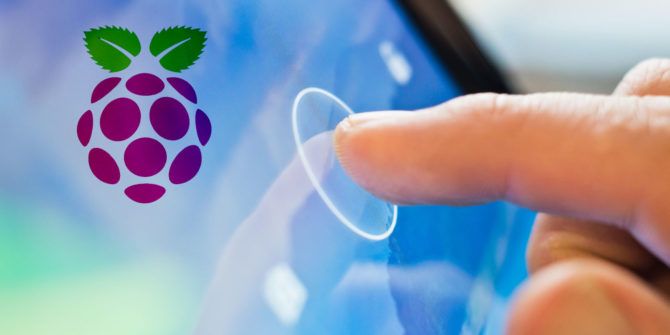 There are SD Card standard Raspberry Pi images for models 3B and 3B+, specifically adapted to the official Raspberry Pi 7" Touchscreen combined with RF Explorer IoT module. The Touch Screen is optional and any compatible screen or HDMI monitor can be used. Touch screen operation for other screens may require specific configuration to be updated.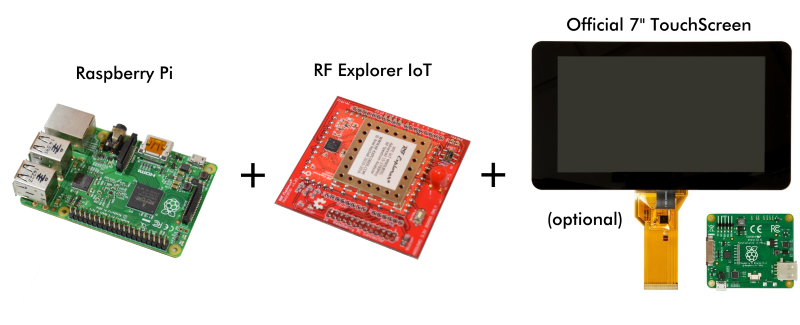 Installation process:
Follow instructions to assemble RF Explorer IoT module as per this article
Assemble or connect the touch screen
Download Raspberry Pi SD Card images: please visit the download page
Upload the image into a SD Card using Etcher. (For more details visit https://www.balena.io/etcher)
Insert SD Card in the Raspberry Pi and power it on. User and password are default <pi, raspberry> as in any raspbian setup
RF Explorer Touch application will start right after boot and will display full screen, ready to use
If using a full image is not best suited for your needs, you can easily update any valid Raspbian setup with the following steps:
Configure your Raspbian OS as described in this article to adjust for IoT module compatibility
Install Mono from www.mono-project.com
If Raspberry Pi Touch Display is available, follow instructions to configure it as described in this link
Download RF Explorer Touch for Linux from the download page and copy it to a folder with enough permissions
Open a terminal window and launch RF Explorer Touch with
sudo mono RFETouchLinux.exe
RF Explorer Touch will display and display full screen
Once RFETouch application has been started, the software will connect with RF Explorer IoT device automatically if it is available and it will start capturing and displaying real-time data from RF Explorer IoT device after a few seconds. From there you can change frequency and amplitude settings with menus, as described in full user manual.
Connect an antenna to the RF Explorer IoT module RF connector.
Set Start frequency at 88 MHz and Stop frequency at 108 MHz.
Spectrum Analyzer graph will show captured activity in real time from FM radio channels, a possible example is displayed below.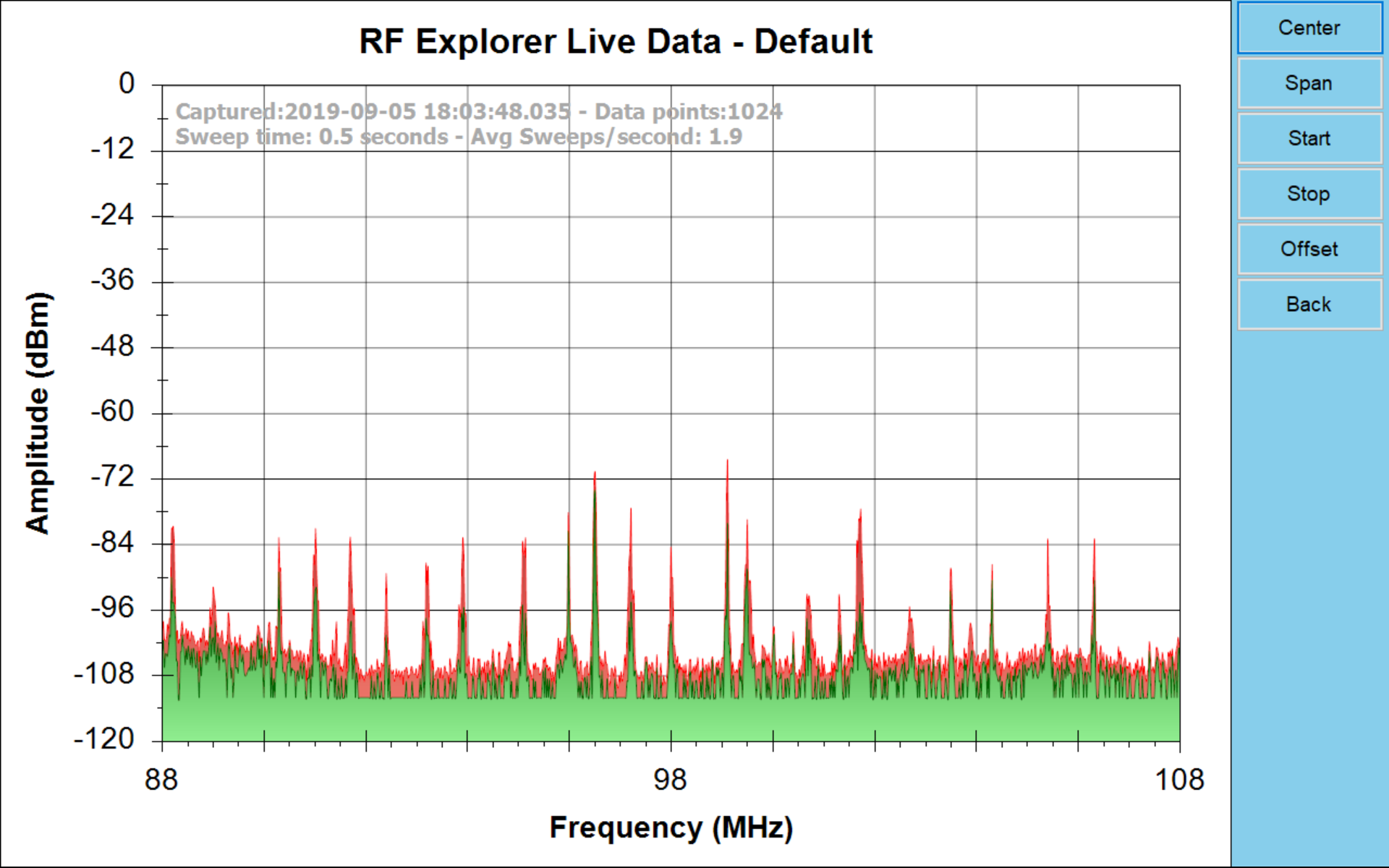 Go to File -> Load and a files dialog will appear.
Navigate to path /home/pi/RFExplorer for SD Card Image setup or in other case, select directory where RF Explorer examples are.
Select file Antenna_FM_93.9MHz.rfe and click on [Load]
Main screen will show data in spectrum analyzer graph for one captured FM station.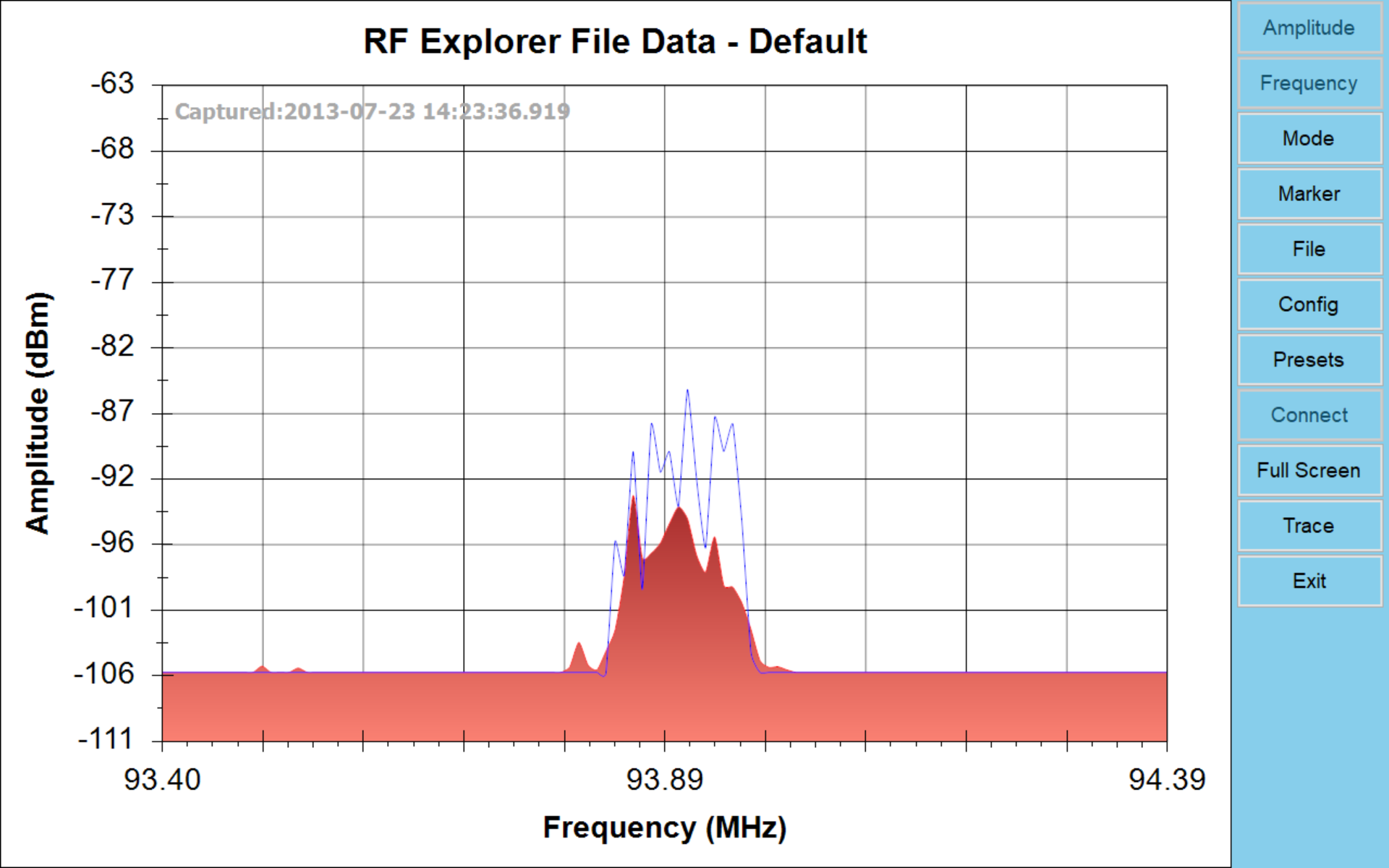 User manual
For more details, please read user manual.